You finally did it! You're on Periscope but you don't know where to start, how to connect, or what people to follow. This is where Periscope communities come in. Periscope communities are great to join to give you support and accomplish a goal. There are a lot of communities on periscope and I have compiled this information so you can make an informed decision on which community best fits your needs and how to join them. If you see communities I missed please let me know by a quick tweet or email and I'll add them to the list. I will continually update this as new communities are created everyday!
Before we jump into the good stuff I want to give you some ground rules to make your Periscope community activities are fruitful.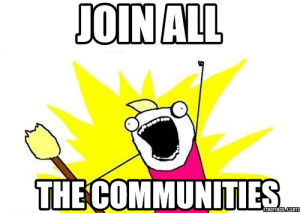 1.Don't join ALL the communities. This is about building relationships. Choose 2 Periscope communities that you can really be involved in. Remember you are running a business and you have other things you have to do. 2 Periscope communities will be enough to reap the benefits without driving yourself crazy.
2. There are an infinite amount of hearts. The hearts you can give don't run out. So share freely. If it resonates give it hearts. If you want to show support give hearts.
3. Comment. This is a two way street. And while the broadcaster can't see you they would love to read what you have to say. Commenting not only introduces yourself to the braodcaster but also to the audience that is watching along with you.
Another great way to understand these communities is search their hashtag on twitter and look at the kinds of people that are participating!
Tagtribes

Founder – Mark Shaw
Purpose – Connect, Collaborate, Brainstorm, Sell Goods, Mastermind, Gain more exposure, Get help & Support, Chat, Learn, Find Business Leads & Opportunities, Get inspired all with the aim of getting more business.
---
Perigirls (#perigirls)

Founder – Jo Ann Pham
Purpose – Women supporting women excel on Periscope fostering friendships, partnerships, and learning.
---
Peri10k (#peri10k)

Founder – Katya
Purpose – Peri10k is an inspirational Mastermind of Live Streamers and Periscopers. They are known for their daily inspirational show on Periscope called the ShareAThon which aims to provide value and inspiration to their audience.
Join (There is an appliation process)
---
ScopersUnite (#scopersunite)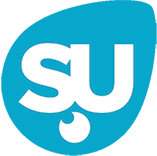 Founder – Steve Gadsby
Purpose – They engage in various efforts to support and encourage new scoppers and those struggling to connect. They believe that live streaming is a magnet for amazing people and everyone can benefit.
---
LoveTribe (#lovetribe)
Founder – Dana Garrison
Purpose – They are an online community of Periscopers and Livestreams offering support and growth through the power of community.
---
BoPoTribe (#bopotribe)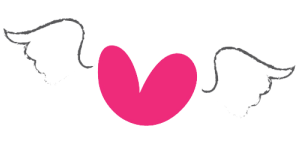 Founder – Zsuzska Szkiba
Purpose – BoPoTribe is more than just a social community; it is a home for those seeking for respect and acceptance; a family to find a warm welcome and unconditional love; it is a life changing philosophy to adapt: every body is a good body and your values, your happiness and success don't depend on your looks.
---
PeriTribe (#peritribe)
Founder – Kim Garst
Purpose – They are an online community to provide support to new scopers.
---
PeriMarketplace (#perimarketplace)
Founder – Diane Bernard
Purpose – To bring the vendors of Periscope together to make it easier for buyers to peruse and sell  while the vendor get educated on various ways to use Periscope for their business.
---
---
SoulFam (#soulfam)
Founder – Anita Wing Lee
Purpose – The Project:SoulFam is an initiative to connect global humanity through Periscope. We scope stories that matter and raise funds for humanitarian causes.
---
Periscopers Group (#talknerdytomejoy)
Founder – Joy Pulson
Purpose – This group is for anyone using Periscope that wants to support, empower and brainstorm ideas on how best to use it.
---
Fleek Fam (#Fleekfam)
Founder – Dupé Aleru
Purpose – The Fleek Fam is a place where we inspire and motivate others to reach their full potential. Every member in our group exudes greatness within them. The first step towards discovering your divine purpose begins in your mind. You must first believe that you are great. Then, your burning desire to succeed must be back by faith. Next, affirm every day that you will manifest your dreams into reality by setting your goals and putting them into action.
---
Boom Squad (#boomsquad)
Founder – Jamilah Corbitt
Purpose – Supportive online collective of movers and shakers
---
Women of Worth (#WoW)
Website
Founder – Janine Cummings
Purpose –
Join
---
PeriNewbies (#perinewbies)
Website
Founder – Maryjoy
Purpose
---
Also, if you want to rep your community do so on the comments. Share why you love them and why you decided to join.