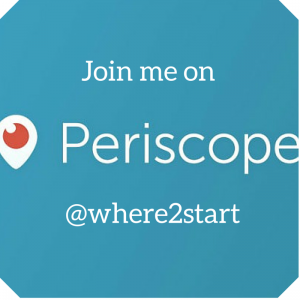 Periscope is the new kid on the block. That does not mean you have to jump in and do it for your business. However, there are some great reasons that Periscope will make you a better business owner or you can just watch the video here.
(If you want to know the mechanics of Periscope check out their help section here.)
1.Messaging
You've heard of the saying that practice makes perfect and that's what doing Periscope is – practice in front of a live audience. You hone in on your messaging and what is important to you and your brand.  You learn the various ways you can share it and how it resonates with your audience. You get instant feedback on whether people like it or not. It is also a great place to do message testing. If you don't know what to scope play around with it! This is a new social network and EVERYONE is learning. Get in there and get messy.
2.Up Your Close Rate
The currency of Periscope is hearts. How this makes you a better business owner is that you have to ask for them! Just like asking for the sale you have to ask your viewers to Share your scope and "heart" what you are saying. If you have difficulty in asking for money practice by asking for hearts. It will make a difference in how you interact with potential clients.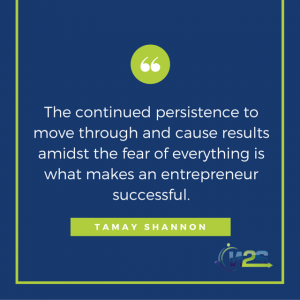 3.A Lesson in Being Fearless
There are a millions reasons why you feel you should not do video. You have probably thought of a million and one. They are all based in fear. One of the strongest hallmarks of a successful entrepreneur is best stated by:
Entrepreneurship requires a special kind of courage — you must face a great deal of uncertainty as you launch and maintain your business. The ability to recognize your fears, assess the causes and then make decisions about how to proceed can mean the difference between success and failure for a new company. -Richard Branson
The continued persistence to move through and cause results amidst the fear of everything is what makes an Entrepreneur successful. You can take that step today.
Comment and tell me what your Periscope handle is and what are the next steps you are going to take with Periscope.
Want an easy way to jump into Periscope? I am hosting a 30-day Gratitude Challenge. I will be giving out gift and I promise a mindset shift. Follow me to learn more!