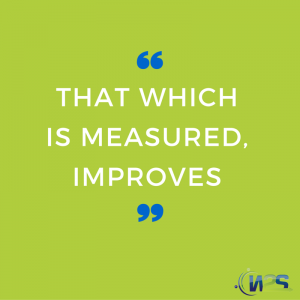 You've taken the plunge and have been consistent with your social media presence. But the work does not stop there. The next step is to review and measure your social media so you can make on going adjustments to your overall strategy to increase your success. Below you will get a quick overview of questions you need to consider and processes you need to have in place to get a basic gauge of how successful your social media efforts are.
Review
What happened in your social media?

This is the first step in the process. You are going to look at the numbers that happened as a result of your social media efforts. Which numbers matter you created when your first created your strategy. Take a quick look at how to do that here or creating your metrics here. You can use an excel document and enter in what your number were for each month. It is easiest to do this next to your target goals.
What did you want to happen in your social media?

Once you input your data about what actually happened you will compare it to what you wanted to happen on social media. The months where you hit your target – use that as a basis for your strategy moving forward. The months where you did not ask these three questions:
Where did I deviate from the plan? (This could be posting less or taking on unexpected engagements.)
When I deviated what happened to my overall strategy? It is important to understand the impact your actions have. For example, if you took on an unexpected vendor opportunity did you not have time to send out your monthly newsletter?
What can I put in place to prevent that from happening in the future. Sometimes it is as simple as saying "No" sometimes you have to create a team.
What is the gap between what you wanted to happen and what did?

On the months that you did not meet your goal and you followed your strategy what was missing? Did you less response from your newsletter? Did you forget about a major holiday? Maybe you didn't include enough follow up. When assessing your plan take a look at the feedback that you received when people did respond and use that information to adjust your plan. For example, if you ran a promotion and a lot of the feedback you received was that people are "busy" and didn't have time to take advantage of the offer – next time you run a promo that is similar to that address "busy" in your copy. Take a look at the image example below:
Use the information you gather to make changes in your strategy to improve your results. This can be changing things such as the time you post or what types of promotions your run.
There are many things you can do to interpret the massive amount of information your analytics gives you however, if you answer these question you will be well on your way to pinpointing areas you can improve in your social media strategy.
If you want to take your review to the next level incorporate your google analytics. If you have questions about that or anything else you can email me here or leave me a voicemail by clicking the button on the left.